Chinese Medicine Diagnosis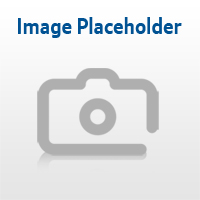 In Chinese medicine a initial consultation is an inseparatable part of acupuncture treatment, it normally will take the following steps:
Inspection:
The first thing she will do is to look at your general appearance and vitality. She will also observe your posture, skin tone, and texture of your face.
Also she will look at your tongue. in Chinese medicine the tongue is connected to many of the qi channels and reflects the organs that the channels pass through. The size, shape, color and coating of your tongue tell different things.
Palpation(feeling your pulse):
In Chinese Medicine pulse gives clues to the condition of the channels that run over your body and your corresponding organs. The three pulse positions located on each wrist are traditionally the principle sites for pulse diagnosis. The speed, strength, size and depth of pulse at each position indicate the condition of corresponding organs.
Enquiry
She will take a thorough medical history from you; cover your symptoms, and want to know your preferences for hot or cold drinks and food desires before acupuncture treatment or other therapies. Everything from how you digest food to your sleeping patterns gives more information and proper perspective to your condition.
Listen
She will focus on your speech and breathing patterns and listen to your cough or wheeze. These sounds are helpful information for correct diagnosis.
Physical exam
If your main complaints include a muscular-skeletal problem, and you expect to have pressure sensitivity on those muscles and joints, another part of your initial visit will be your doctor closely examining the condition of your channels, points, muscles, and joints. Other physical examinations, such as range of motion, may be performed to see if your natural movement is restricted in any way.
Then, by analyzing all the information, she will compile an Chinese medicine diagnosis and create an appropirate treatment plan, which would include acupuncture treatment,or other therapies, herbal medicine or combination of these. She will treat these conditions very differently and the treatment plans are actually tailor-made.
A thorough exam will not only provide important information for designing a suitable acupuncture treatment plan, but also help both of you judge the progress of future treatments.
The consultation will be free of charge and absolutely confidential.
?