About Us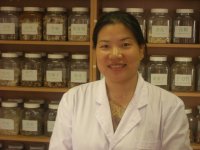 Loughborough Acupuncture was established in 2008, dedicating to deliver high standard traditional Chinese medicine treatment to community in loughborough. I am Dr. X Guo, the main practitioner at Loughborough Acupuncture. During more than 10 year's practise I have developed expertise in treating skeleton/muscular Pain, IBS, Skin Problems, Men's, Women's, Respiratory Disorder, Fatigue, Stress etc by acupuncture treatment,herbal medicine and other natural therapies.
As a Chinese I naturally have a passionate love to and deep understanding to Chinese culture and its ingenious philosophy-taoism, which provided rich context and incessant inspiration and nourishment to the development of TCM. TCM emphasizes the close relationships between man and nature. I believe a full understanding to it is essential to practise TCM in a more resourceful way. Acupuncture treatment and herbal medicine are two of the most important components of TCM. I am glad to see acupuncture in Loughborough are welll received and more and more people are convinced of the effectiveness of acupuncture treatment. I feel it is a mission to prompt acupuncture treatment and other components of TCM as hard as I can, by offering professional service to the community. A saying in Chinese classics goes, "perfect practise need no technique", and I believe what it needs is the heart.
If you have any concern about health, just pop in or ring us to book a free consultation.